Now the 1Bit Pixel tool have a real name, finally is called: PixBay.
*********
What's new on v1.07 ?

Added numerical values at slider side to have a better reference of the values you are changing
Added to Save/Load preset so if you find something that works for some kind of images you can save to use it after instead to start again to find the correct values.
Fixed: Set off the Antialias on effects/canvas due this gonna be oriented for PixelArt.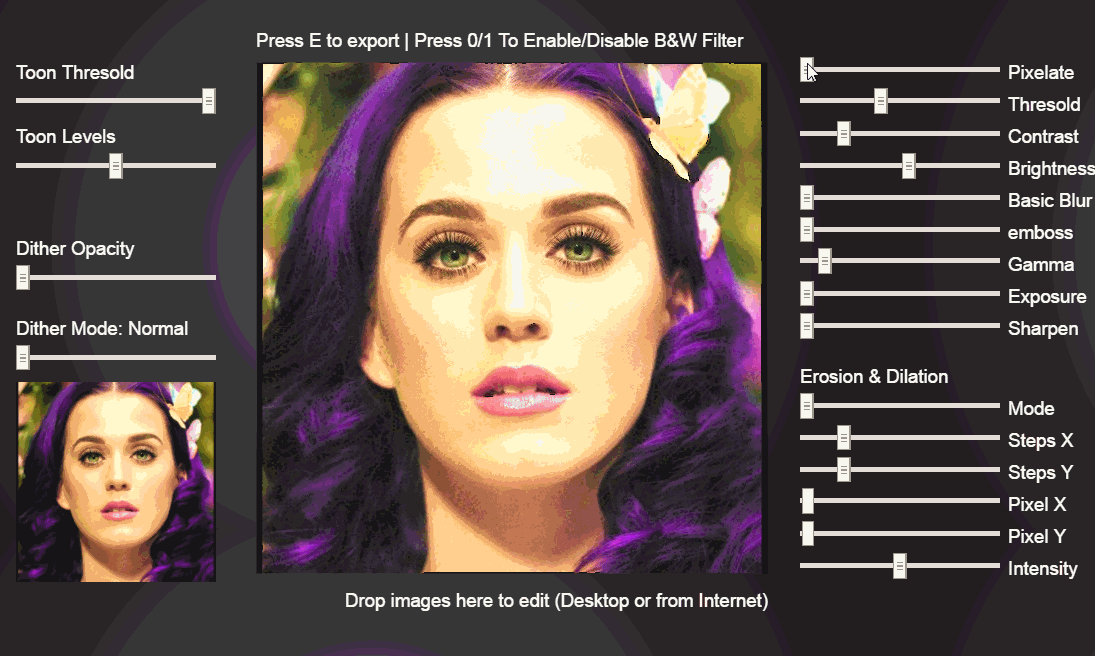 Get 1700+ 1Bit Game Assets & PixaTool