Renamed the tool name from PixBay to PixaTool due that previous name was taken in some sites and can confuse with other tools.

********************************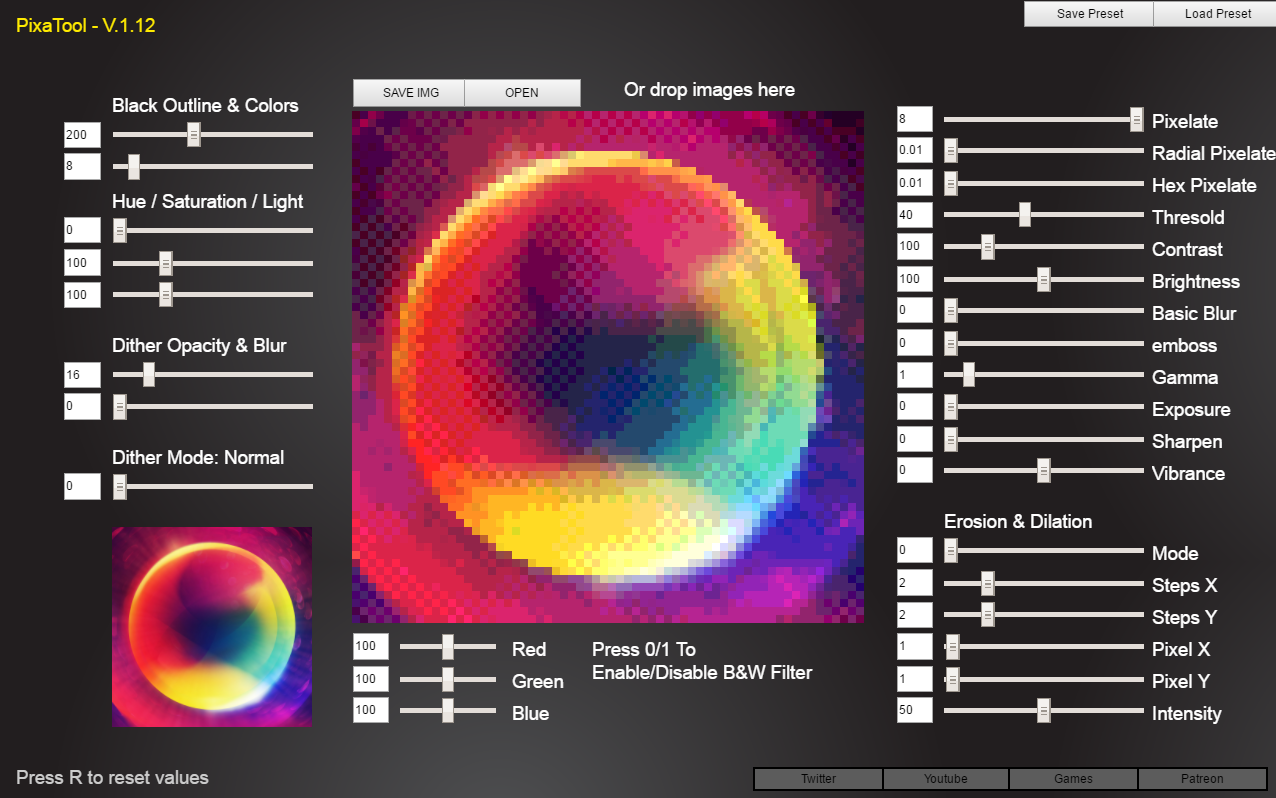 PixaTool 1.12
Added: FX Add/Remove RGB values on a image
Added: FX Radial And Hexagonal Pixelated
Added: FX Vibrance to get cool/warm colors
Fixed: Linux/Mac load/drop images inside the app. now they have full support.
Fixed: Contrast and Brigthnes updated for best results.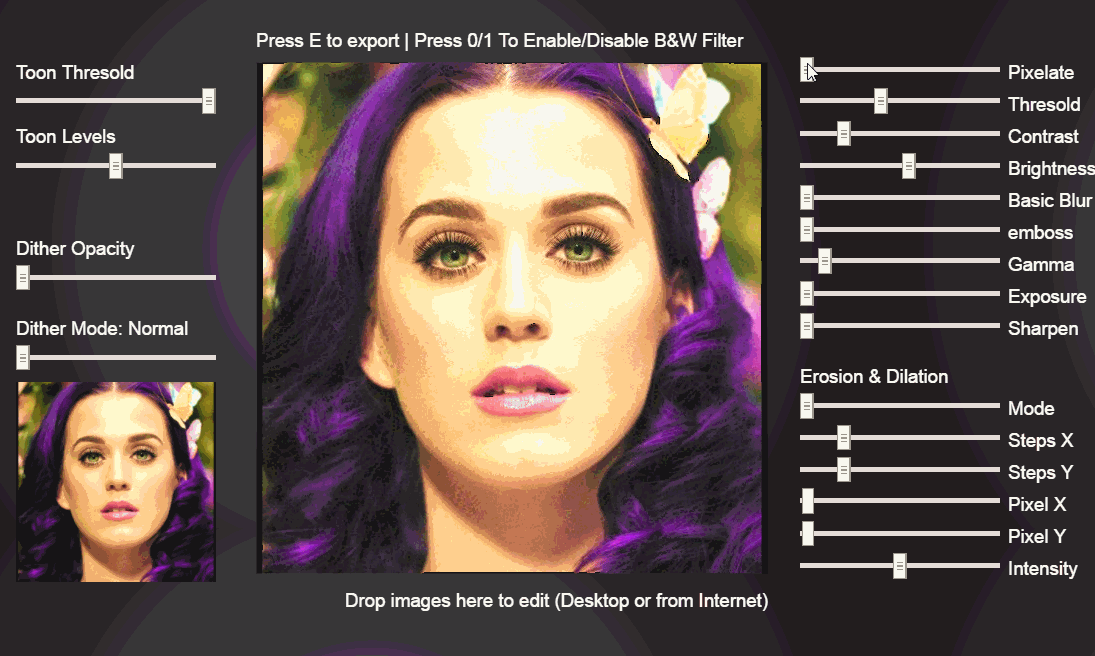 Get 1700+ 1Bit Game Assets & PixaTool