1700+ 1Bit Game Assets & PixaTool
A downloadable asset pack for Windows and macOS
Get this asset pack and 29 more for $19.95 USD
View bundle
* Test DEMO and read the Limitations List before buy *
---

More than 1700 sprites in 1Bit at 8x8, 16x16 and 32x32 resolution And PixaTool.
Buying this Assets Pack gives you free access for future updates on PixaTool, the sprites pack and other tools or whatever may be added in future.

To keep updated about this asset pack and other game assets you can follow me at @DavitMasia.

---------------------------
List of sprites you will find in this assets pack:

--- 8x8 ---
128 Misc
64 Weapons
64 Pointers
16 Food
16 Keys
--- 16x16---
256 Weapons
256 Misc
144 Accesories (Medals, crowns, rings, hat...)
96 Armor
96 Dither Patterns
64 Tiles
48 Food
48 Keys
48 Arrows
48 Gamepad UI
96 Pointers / Cursors / Aim
32 Potions
32 Books
16 Diamonds
16 Recipe/Vessels
--- 32x32 ---
33 total (Weapons, helmet, misc...)
(More sprites will be added in the future)
---

*** EXTRA !! ***
PixaTool for 1bit/8bit conversion(Or just add effects to an image) so you can use them with textures or photos to pixelize, add dithering,etc... to get the result you want. You can see this twitter thread to see all the features and tool evolution.
For features and limitations of the tool, check this post

-- Download DEMO to test if the APP works on your machine --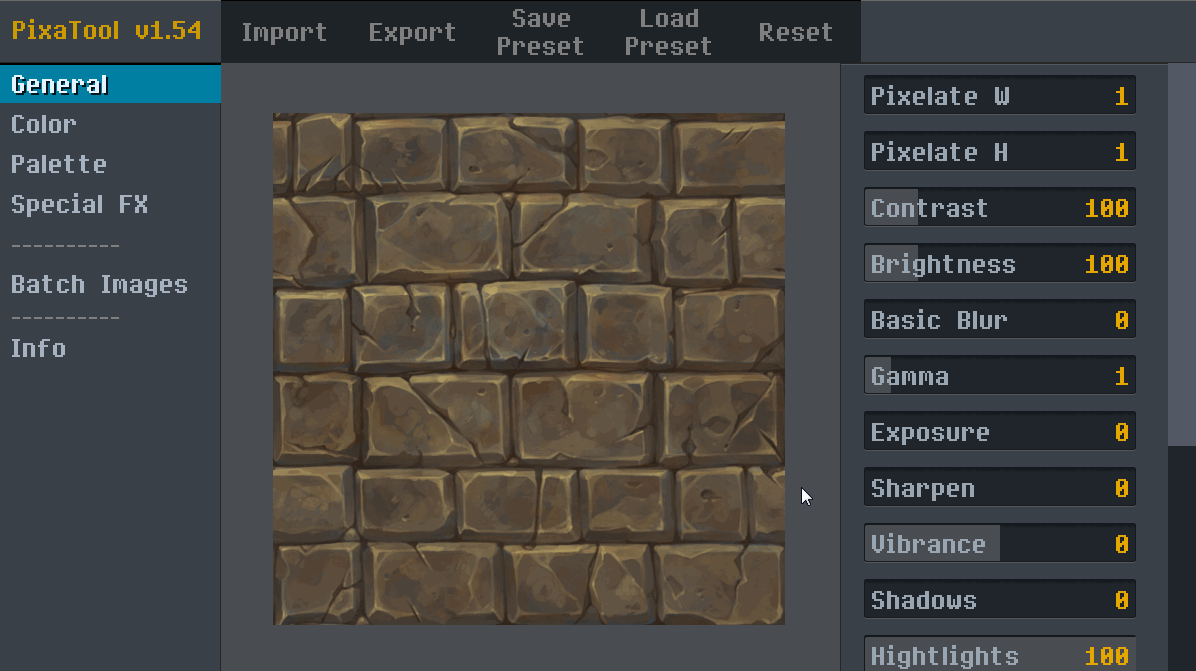 Can be used for Color or 1Bit. Just press 1 for 1Bit (Black & White) or 0 to get the result in colors. With "Toon Levels" you select the quantity of colors you want. If you select 0 goes to the 16 primary colors.

---------------------------
Other tools you may be interested
Purchase
Get this asset pack and 29 more for $19.95 USD
View bundle
In order to download this asset pack you must purchase it at or above the minimum price of $19.79 USD. You will get access to the following files:
New Pixatool v1.58 (stable)
495 MB
Download demo