PixaTool v1.13 (Palettes and Export fixed)
---
PixaTool 1.13
Added: Set palettes: 256 colors, Nes, Gameboy, Pico8, AAP-64, DB16, DB32, Matriax8c and B&W.

Added: Now All effects works with the palette colors limitation !!! .

Fixed: Now exports the 512x512 image instead all the screen.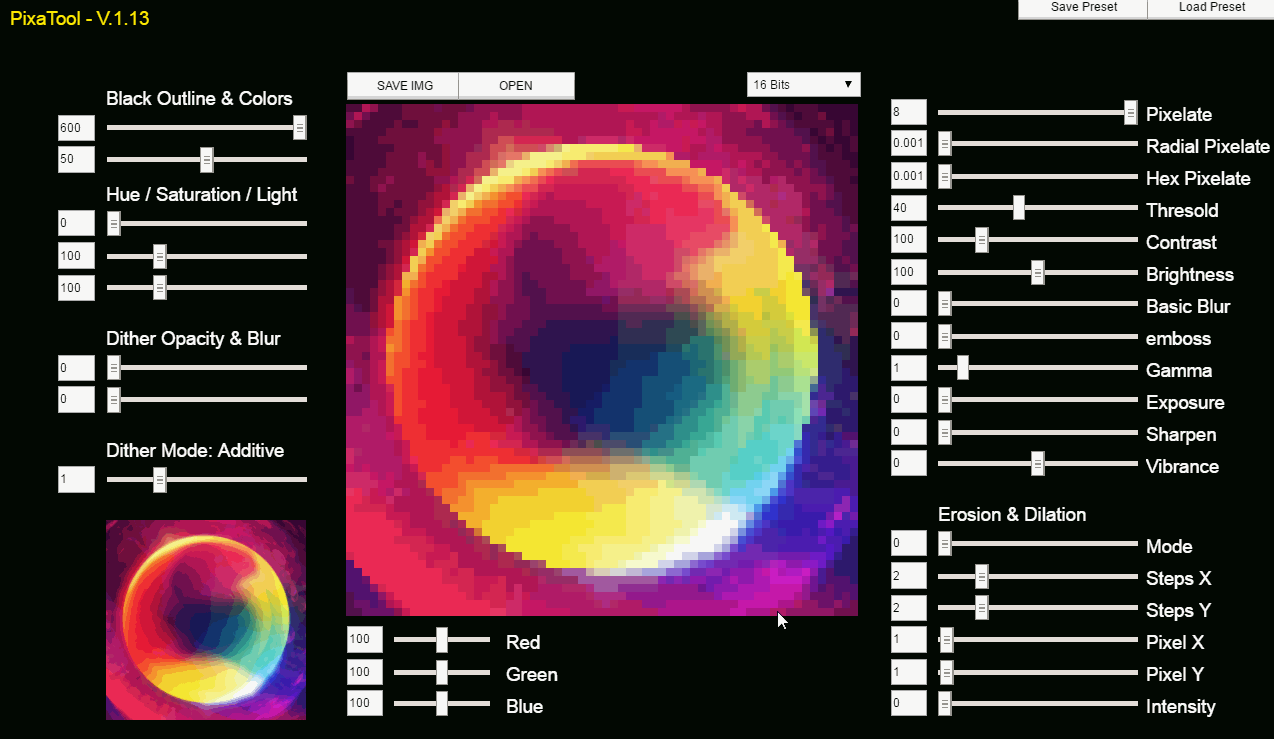 Get 1700+ 1Bit Game Assets & PixaTool
Comments
Log in with itch.io to leave a comment.
great tools.. can we hope for a Sega Megadrive Palette
Well, sega megadrive are 4096 colors if a correct . This is to be used with palettes with 256 color max. And in the next version create your custom 16 color palettes. BTW, you can always import an image with the Sega megadrive palette already added and play with this tool.