PixaTool
A downloadable tool for Windows
Get this tool and 29 more starting at $49.95
View bundle
** Test DEMO and read the Limitations List before buy ** | Windows Only

You can use PixaTool to get 8bit / Pixel style images / sprites or videos, optimize your PixelArt or game assets just adding some cool effects. Works as a PixelArt converter or PixelArt conversion tool.

Conversion example with PixaTool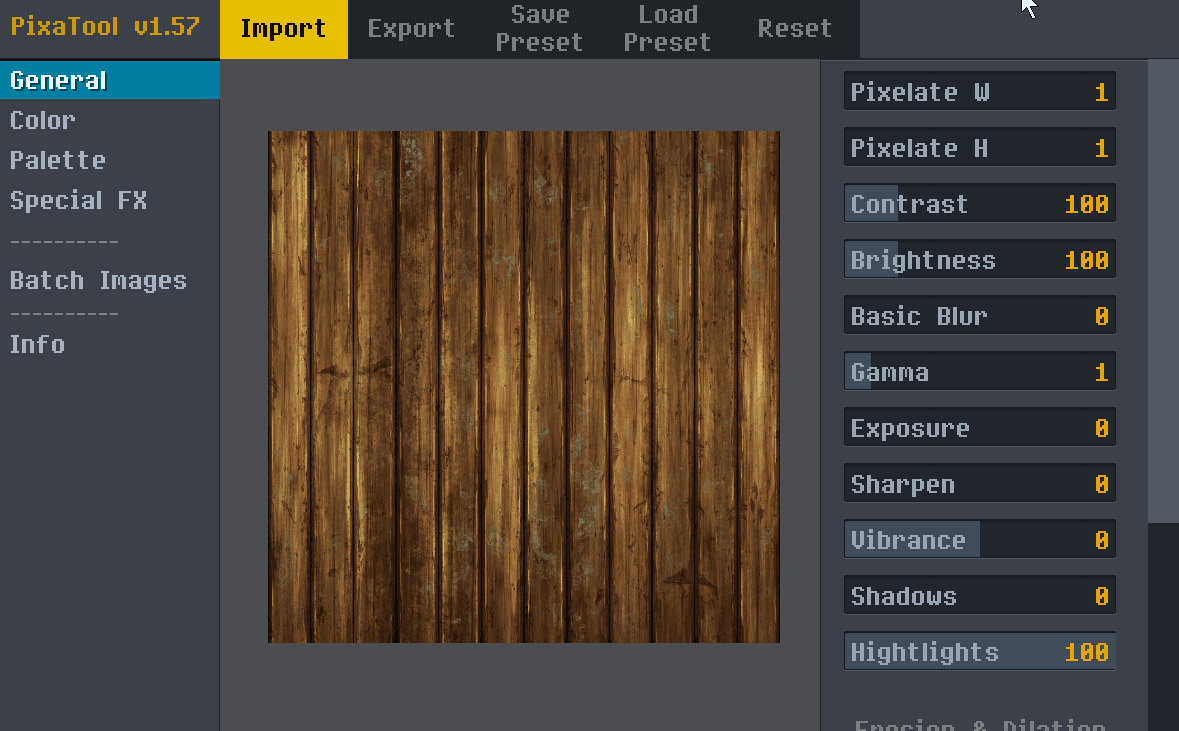 Animated explosion


(Click on the image to open a new window and check in full resolution)
Recommended workflow for PixelArtists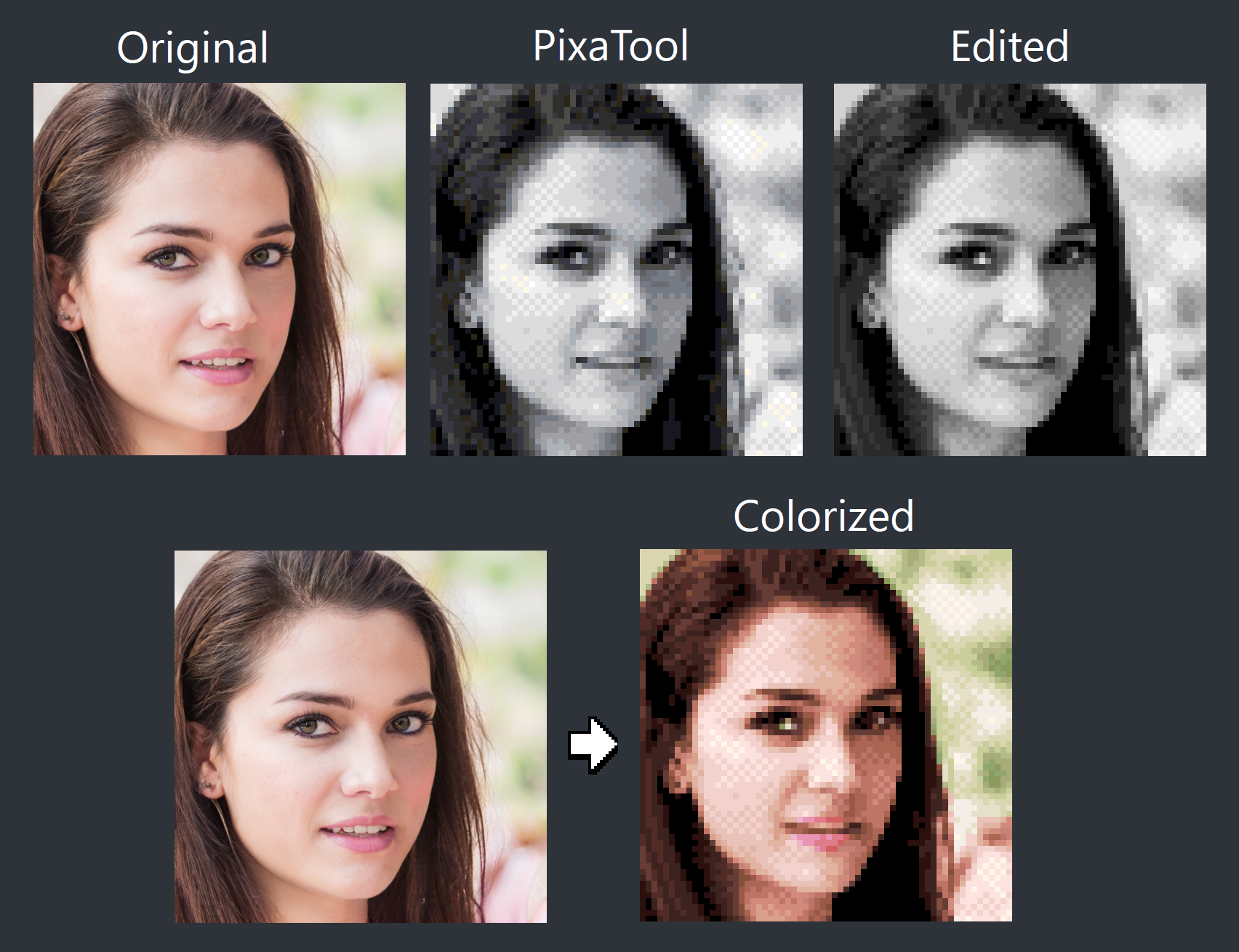 (Click on the image to open a new window for full instructions)

3D project with converted textures
Youtube playlist with conversion process

RELATED STUFF
---
FEATURES 1.58
---
Can manage any image size even 4k or larger.
New UI, more clear, readable and organized.
APP runs in any resolution even 4k monitors.
Create/Load/Save/Edit palettes until 192 colors (.pal)
Set palettes: NES, Gameboy, CPC, C64, Pico8, DB16 ...
Pixelate image until 12x (Separated Width/Height)
Basic FX: Contrast, Brightness, Sharpen, Blur, Gamma...
Special FX tab with new cool effects.
Add/Remove RGB values from the overall image.
Batch processing for images
If you are interested on video conversion check this links:
How Export Video | Editing Video | Video 2 | VIDEO Example
NOTE: For video conversion use the old 1.35 version. Can process until 720p videos.
NOTE 2: The development is finished. Only expect minor updates/fixes.
LIMITATIONS
---
Exported alpha only using 16bits (Without custom palette).
ASCII/ANSI FX exports the conversion as image, no text.
Articles about PixaTool
---
Testimonials
---
Although its one of the most basic things, I'm really happy with how the art for this crate turned out since pixel art is one of those things I wish I could find the time to learn. @DavitMasia 's pixa tool just feels like magic to me!#LDJAM pic.twitter.com/KuCPdblNx1

— Patt (@MaddHattPatt) 5 december 2017
Thanks @DavitMasia for making PixaTool! I didn't even realize how badly I needed this until I stumbled upon it! Environmental workflow time has been slashed in half!

— Tyler Wolfe (@RatGenius) 25 november 2017
Wonderful conversion from #monkeyisland 2 from Peter Chan using @DavitMasia #pixatool. Can you see how fantastic conversion it does? 355x191 px. Using the Matriax 128 palette gives a result like the used in the game, So it makes me my life easier Thx! #pixelart #gamedev pic.twitter.com/COv3RlM7ZM

— Juan Pablo (@juanpaexpedite) 24 december 2017
This is an amazing level of support! I'm sure if other palettes were added (Doom, Hexen II, Quake 2, Duke 3D) that this would be the most used texture creation tool in their respective communities. Either that or a 256 custom palette maker. https://t.co/owtesRtU4v

— Gavin Edgington (@GavinEdgington) 28 december 2017
---
Purchase
Get this tool and 29 more starting at $49.95
View bundle
In order to download this tool you must purchase it at or above the minimum price of $14.95 USD. You will get access to the following files:
New Pixatool v1.58 (Stable)
495 MB
New PixaTool v1.57 (Color Picker) (Beta)
383 MB
New PixaTool v1.55
290 MB
PixaTool Textures Pack (40)
1 MB
Download demo