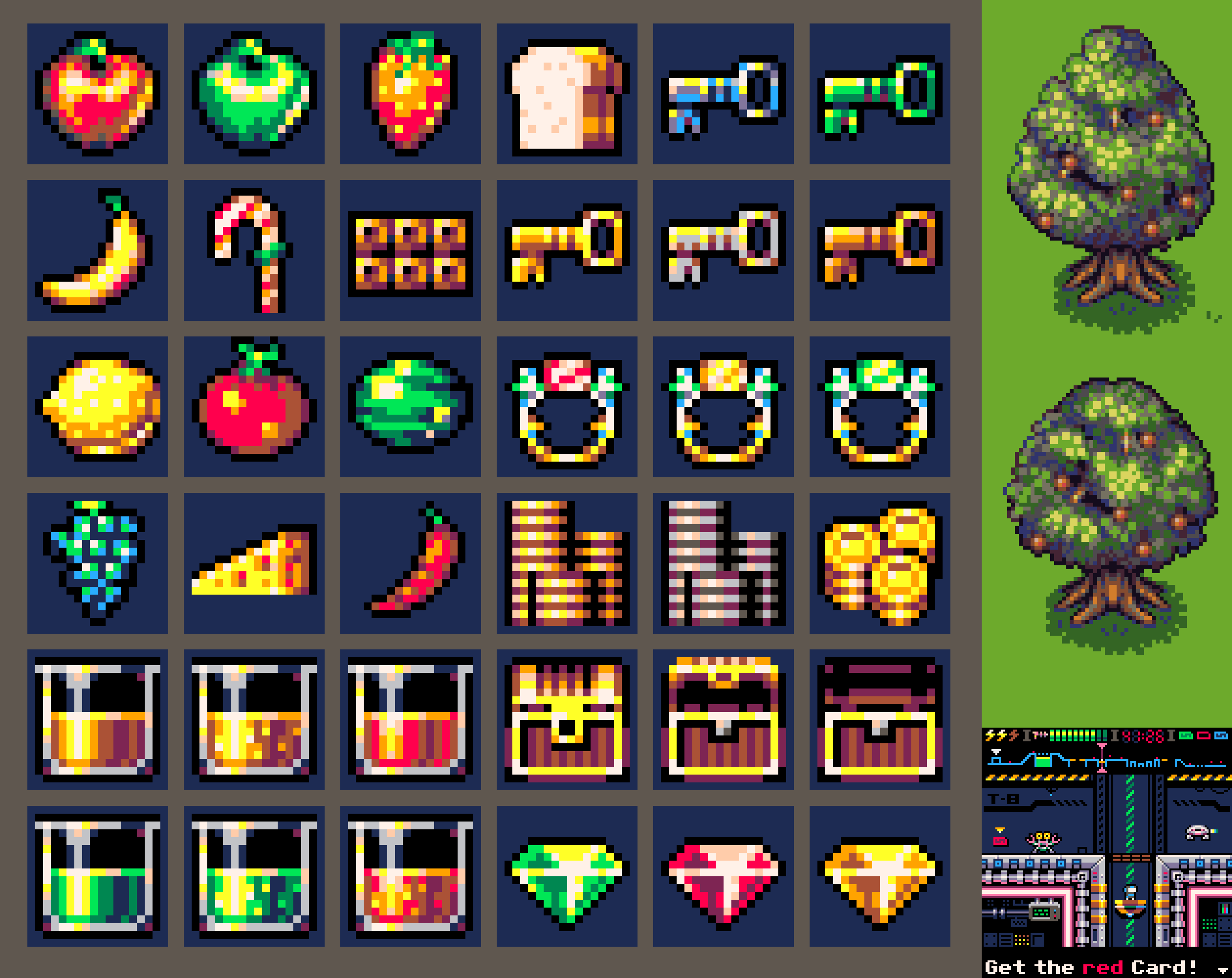 PixelArt Free Game Assets
A downloadable asset pack
About
---
Hi! I'm Davit Masia, I create a lot of graphics for fun, mockups,etc... that usually ends lost on my folders. So i decided upload and share with everybody all that stuff so people can use in their projects.


Related Stuff you may interested

---
What license?

---
You can use the assets for your personal/commercial games without need of credit back, but if you do that, and this means, add a link in your project to this site, i will share your creations on my social networks like twitter, tumblr, twitch or hitbox and also at the end of this page as example of games created with my assets.
So, i can do everything with them?
---
There are a few things that are not allowed:

You can't upload my assets to other site.
You can't sell the assets as yours. Is obvious but better be clear.
You can't sell t-shirts and similar with my designs. I'm already doing that.
If you have any doubt, please give me a touch on twitter.
Actual free assets content
---
Arkanoid game assets for a Pico8 version
A bunch of minimalisitc social icons with their Pico8 version.
Some RPG icons at 16x16 (Pico8 palette)
Two RPG trees using two 16 color palettes
Battle Star Gameboy Mockup made a lots of years ago
Fighter manager mockup
Pico8 platformer mockup
Some texture for a board game
Match3 blocks tilesheet
Flash Dance assets pack
Old isometric tiles for a Marble Madness type game
Dungeon RPG tiles made with 16 colors (DB16)
Enemies sprites for an Invaders game
Number fonts from inkanians
Xbox Buttons
Games developed with this assets
---
Pico-8 Arkanoid by Josh Millard
...
---
Download
Click download now to get access to the following files:
matriax_free_assets.zip
36 MB