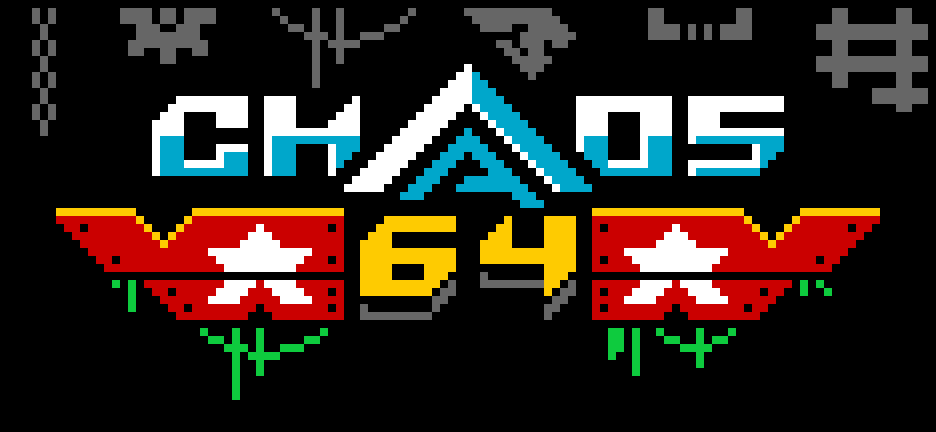 Chaos64
About Chaos64
Chaos64 started as an entry for the #lowrezjam to do a game in 64x64 pixels.
History: OMG! Your spaceship has been attacked! Try to fix your ship and defeat from... whatever are the other things!.
Features:
Drag & Drop movable boxes (The yellow ones)
Multidirectional shoot
Lots of explosions, particles and camera shakes
Exquisite minimalist visuals! All using 8 colors! :P
Dynamic lights! :O
Use mouse as lantern to see in Shadows(Not out of range vision)
Switch Gravity! OMG! :O
Lasers! Use movable boxes to pass! ;)
16bits Stereo Sounds!
Game prototype developed for #lowrezjam. Developing a bit more...

---
You can follow me at Twitter, Tumblr or support me at Patreon
Controls
Move: Arrows or WASD
Shoot: Left Mouse Button
Drag & Drop: Left Mouse Button on Yellow boxes
Reset: R
Info